Home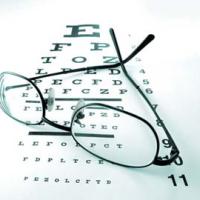 We are pleased to welcome you to our office. If you're looking for quality vision care with a personal touch, we hope you'll give us a call. We look forward to the opportunity of serving your family's eye care needs. We are conveniently located nearby and would be delighted to have you as a patient.
For a full list of services offered, types of payments accepted, insurances we work with and languages spoken as well as facilities and equipment information, click on the service tab above.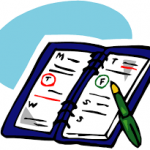 Please note: Due to our appointment schedule being full we are currently not accepting any new patients at this time.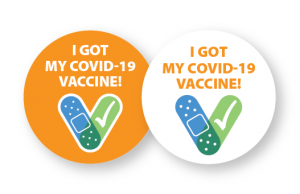 We are pleased to announce that most of our staff has been vaccinated.  Even though we have been vaccinated we will still continue to follow all CDC guidelines.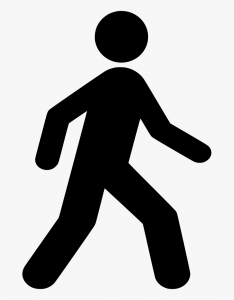 Please note that due to Covid-19 and the strict guidelines by the CDC our office is not accepting walk-ins at this time. We are requesting that all our patients call to set up an appointment for any services. We thank you for your understanding during this time. If you have any questions please give our office a call.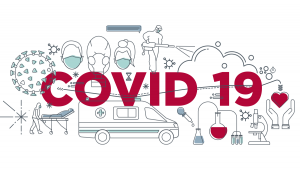 Please note that in order to protect our patients and staff from the spread of the COVID-19, we will need you to join us on some of the new protocols we have put in place, such as:
* When scheduling an appointment, our staff will be asking questions to confirm that you or the person coming in for an appointment has been free of the virus for the past 14 days. The patient will be asked those same questions again when he/she arrives for an appointment.
* To maintain social distancing, we must minimize the number of people in the office, so we ask that only the patient come into the office for his/her appointment unless of course it is a child, then a parent may come in with him/her. Family members or any other accompanying persons are asked to wait outside or in their car.
* We ask all individuals entering our office to use a mask. 
*We will be taking every patient's temperature before they are seen.
* To further reduce the point of contact, all magazines, brochures and toys have been removed from the office.
We will gladly answer any questions about the steps that we are taking to keep our patients, their family or household members and our staff safe as we resume seeing patients. We appreciate your patience as we navigate our new protocols together
We look forward to welcoming our patients back! You have been missed!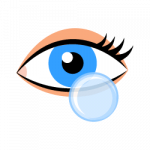 Contact Lens Wearers: It is recommended by the AAOE (American Academy of Ophthalmology) that at this time you wear your glasses instead of your contacts. Contact lens wearers touch their eyes more than the average person. Consider wearing glasses more often, especially if you tend to touch your eyes a lot when your contacts are in. Substituting glasses for lenses can reduce eye irritation and they may be a barrier that reminds you not to touch your eye. If you must wear contacts be sure to clean and disinfect them.  Use a hydrogen peroxide disinfectant system during the cleaning of your contacts.