Home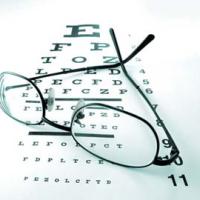 We are pleased to welcome you to our office. If you're looking for quality vision care with a personal touch, we hope you'll give us a call. We look forward to the opportunity of serving your family's eye care needs. We are conveniently located nearby and would be delighted to have you as a patient.
For a full list of services offered, types of payments accepted, insurances we work with and languages spoken as well as facilities and equipment information, click on the service tab above.
Update: If you have a medical emergency Dr. Ezaki will be available to see you via telemedicine video chat through Facetime. Even though there are many symptoms of the Covid-19 virus please note that 1-3% will have conjunctivitis as one of the symptoms. Not all conjunctivitis cases means you have the Covid-19 virus.
Due to the Covid-19 virus and our new Shelter in Place order by the County Dr. Ezaki and Dr. Zarzana will not be seeing patients. We will have our office open during this time for our patients to come in and pick up their glasses or contacts or if you need any adjustments. We do ask that if your feeling ill to please stay home and have someone else pick up your glasses or contacts for you. If there are any medical emergencies Dr. Ezaki will be available to see you. Please note this is subject to change it is all dependent on whether the County and State change the order.